WAN Load Balance
The load balancing function distributes the data to multiple WAN interfaces to avoid the traffic congestion and provide redundancy.
1.Network Topology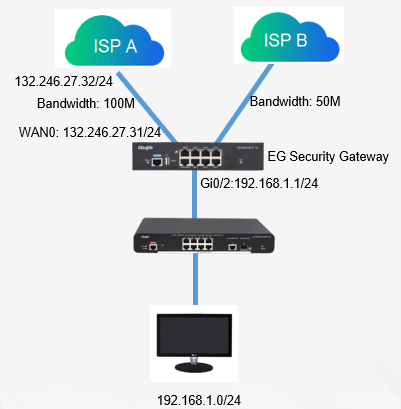 2.Configuration Key Points
1. Configure IP address of the WAN ports and default routes.
2. Enable the load balancing policy.
3. Customize interface weight to ensure that traffic goes through the different egress according to weight.
3.Con
figuraiton Steps
Step 1: Configure WAN 0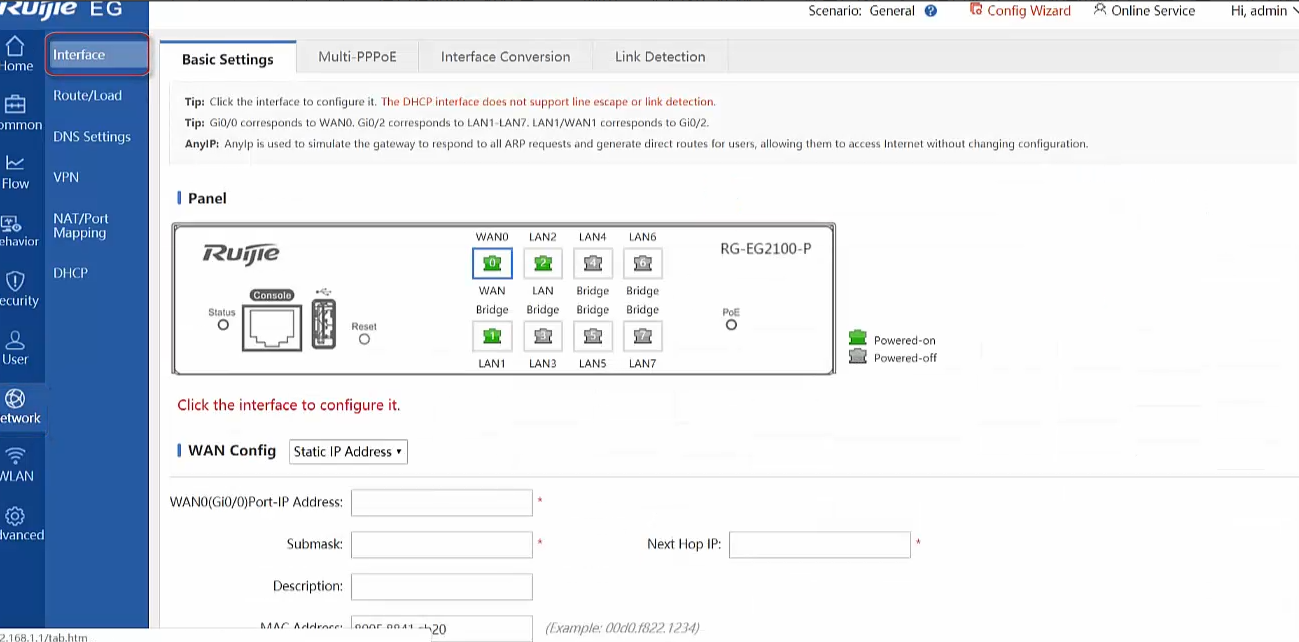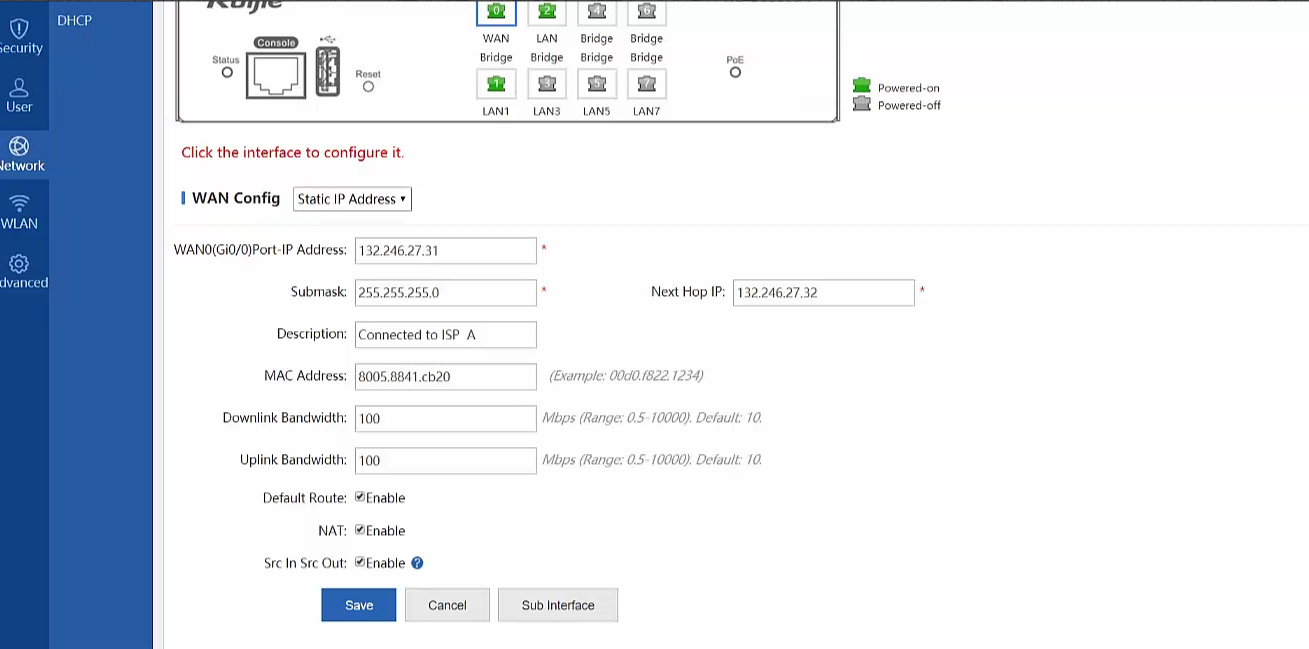 Step 2: Change the LAN1 port to WAN port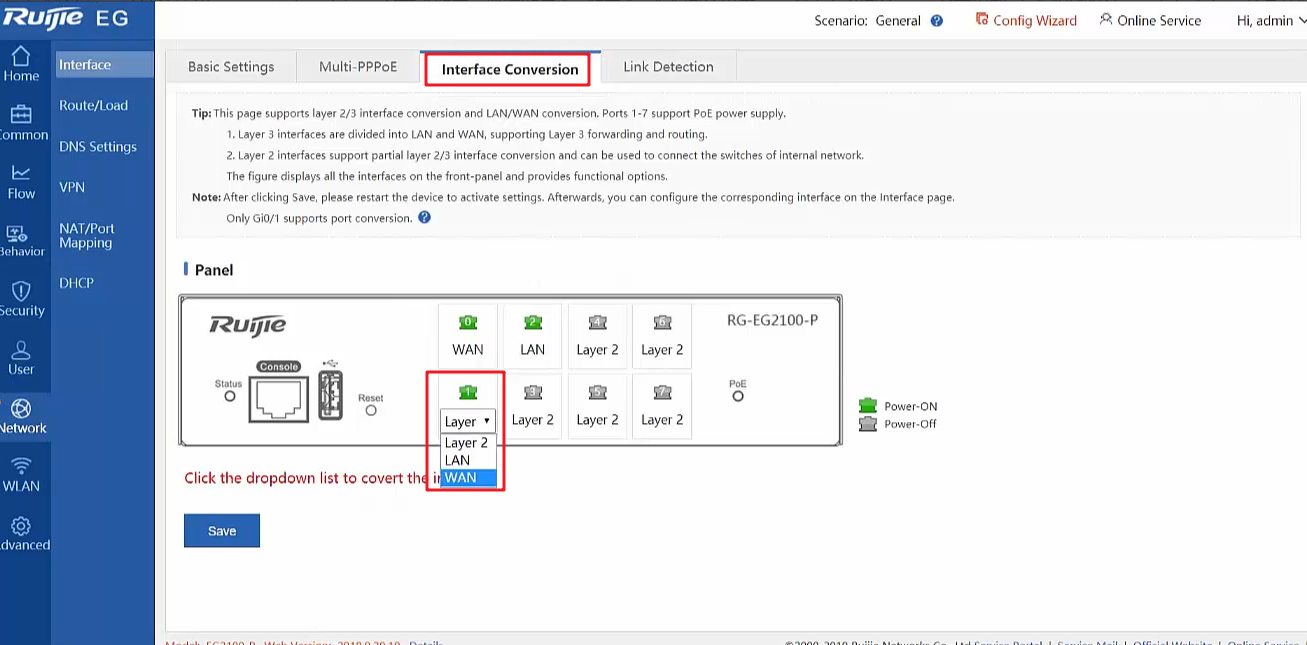 Step 3: Configure WAN 1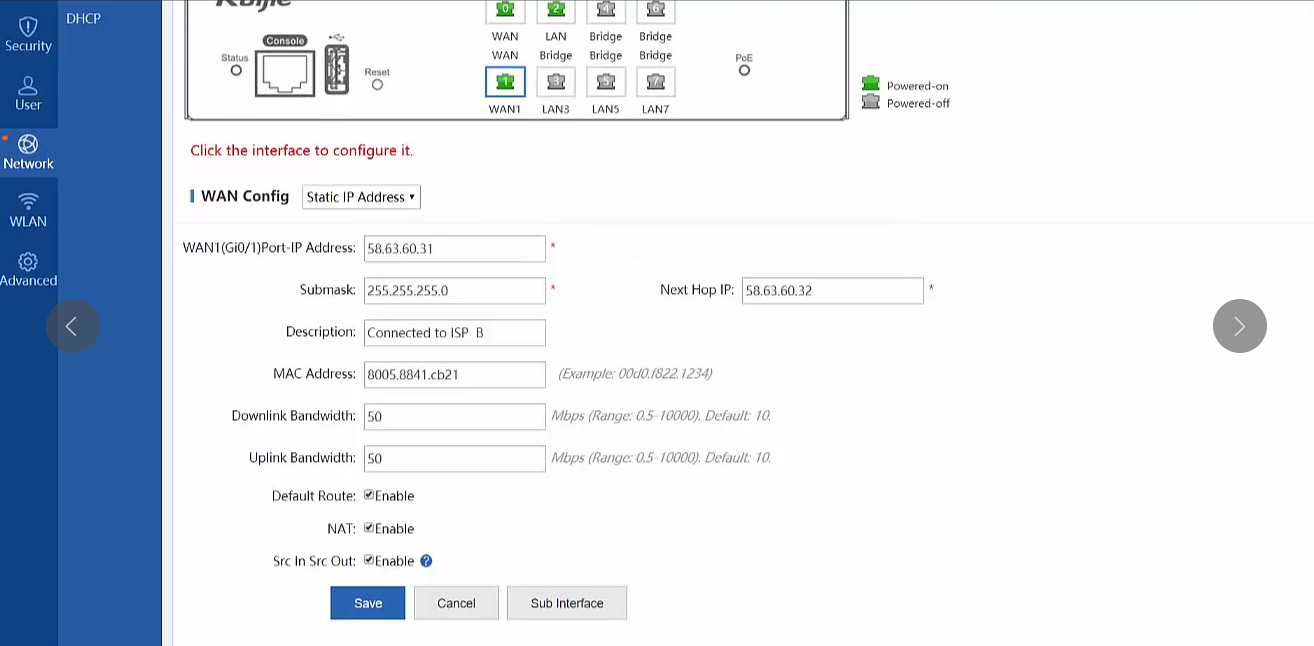 Step 4: Enable Load Balance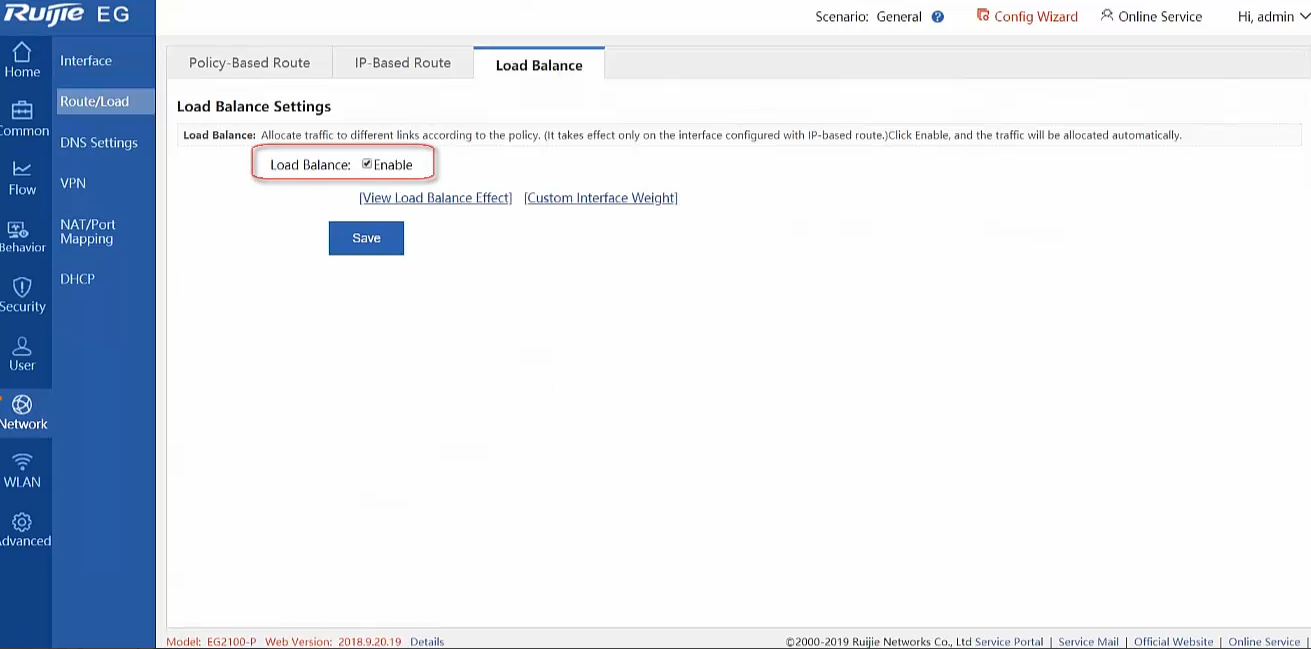 Step 5: Configure the interface weight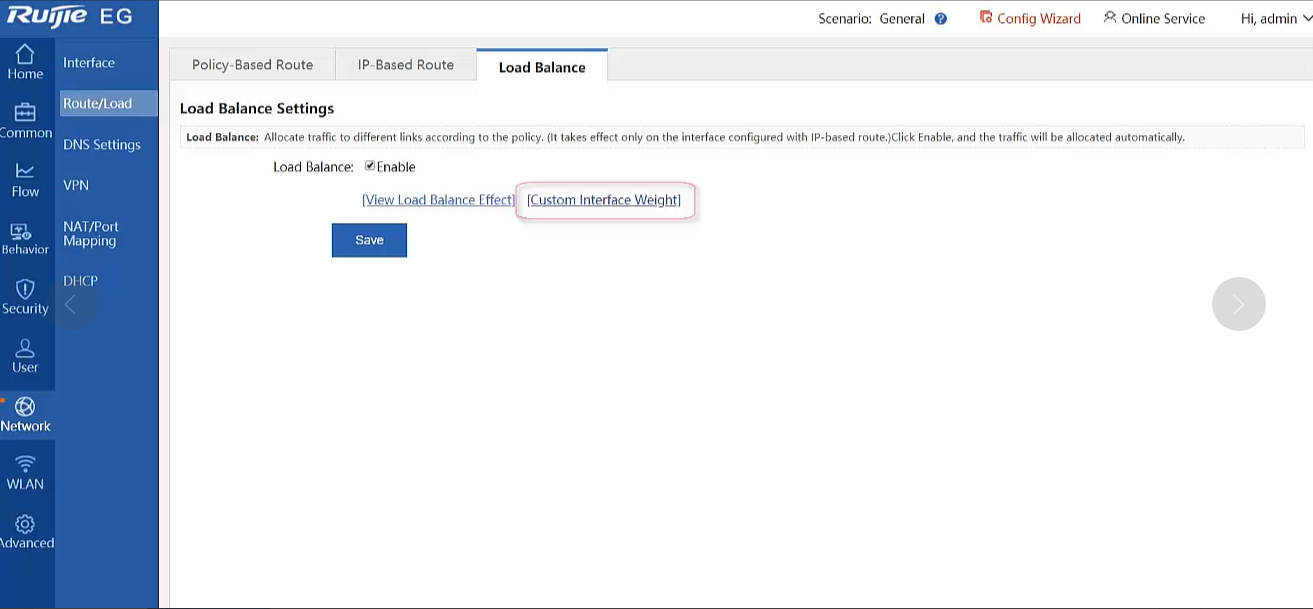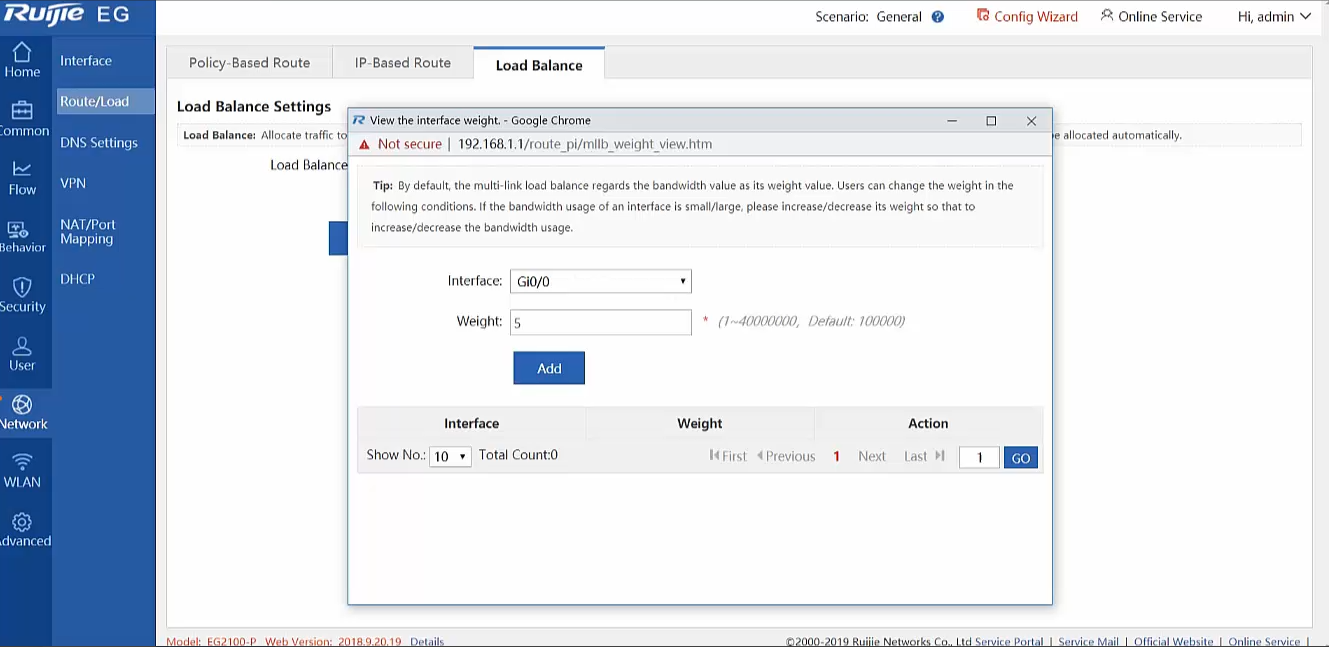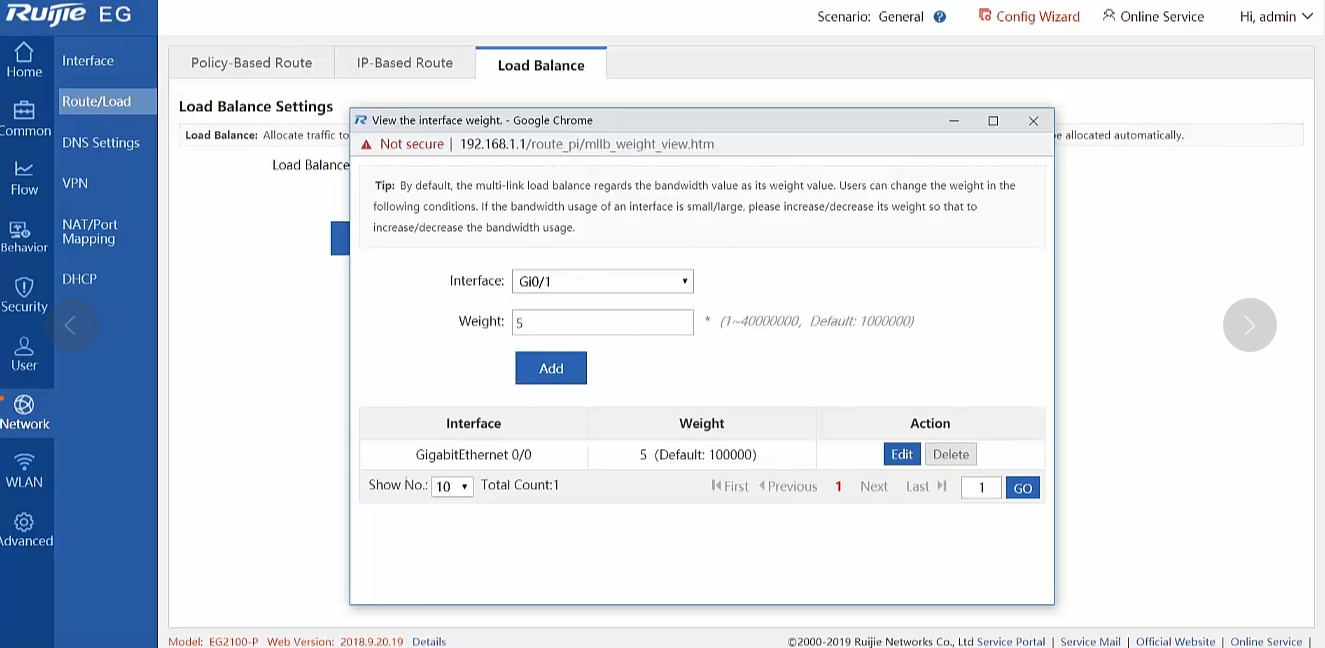 4.Configuration Verfication