Cloud Portal Auth
Reyee EG devices support Cloud portal authentication, including one-click, voucher, account, SMS (integrated with Twilio) authentications.
Step1: Upgrade the reyee gateway to EG_3.0(1)B11P50 or above.
Step2: Add the reyee gateway to be online on Cloud and create the portal page.
Step3: Click Monitor->Gateway->device SN to enter the device details page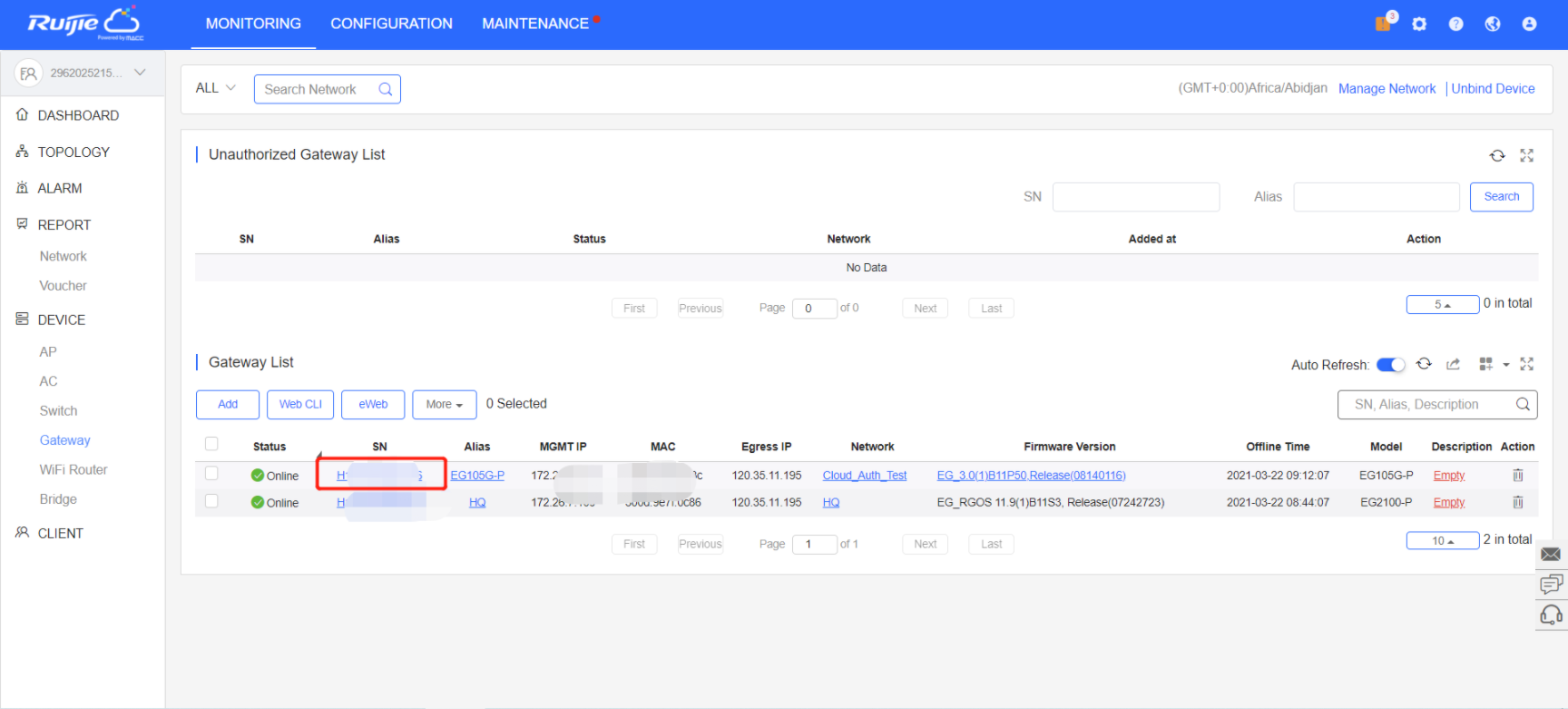 Step 4: Click Cloud portal auth.
Configuration example: