1. Application scenarios
Wireless Intelligent Optimization (WIO) is an intelligent and automated RF optimization solution specially developed for complex and multiple wireless AP scenarios. It is supported in most Reyee wireless APs, network-wide controllers and EG gateway products This program.
During the operation of this program, it will actively collect the spatial information in the wireless network, including the SSID transmitted by the AP device, the working channel, the signal strength, and the usage of the terminal to the AP (connection rate, delay, packet loss rate, etc.). After summarizing the information of all devices in the entire network, it is analyzed through a preset intelligent algorithm, and the optimal solution for the current network (the plan of the channel and power of each AP) is given, and the configuration adjustment of the entire network AP is automatically completed.
2. Support models
Gateway: EG105G, EG105G-P, EG105GW, EG210G-P, EG105G-V2
RAP: RAP2200(E), RAP2200(F), RAP1200(F), RAP1200(P), RAP2260(G), RG-RAP2260(E), RG-RAP6260(G)
3. Limitation
1) When there are only RAP2200(F), RAP1200(F) and no EG in the network, WIO is not supported (no EG and only 100M AP projects cannot be used WIO)
2) When there is no EG in the networking, WIO can only be used for networking with less than 50 APs (without EG, projects with less than 50 Gigabit APs networking can complete)
3) WIO can be used when there is EG
4. Configuration
1) Ensure that all device versions are higher than R55 (EG and RAP)


2) Access to EG eWeb, Click Wireless ---- Network Optimization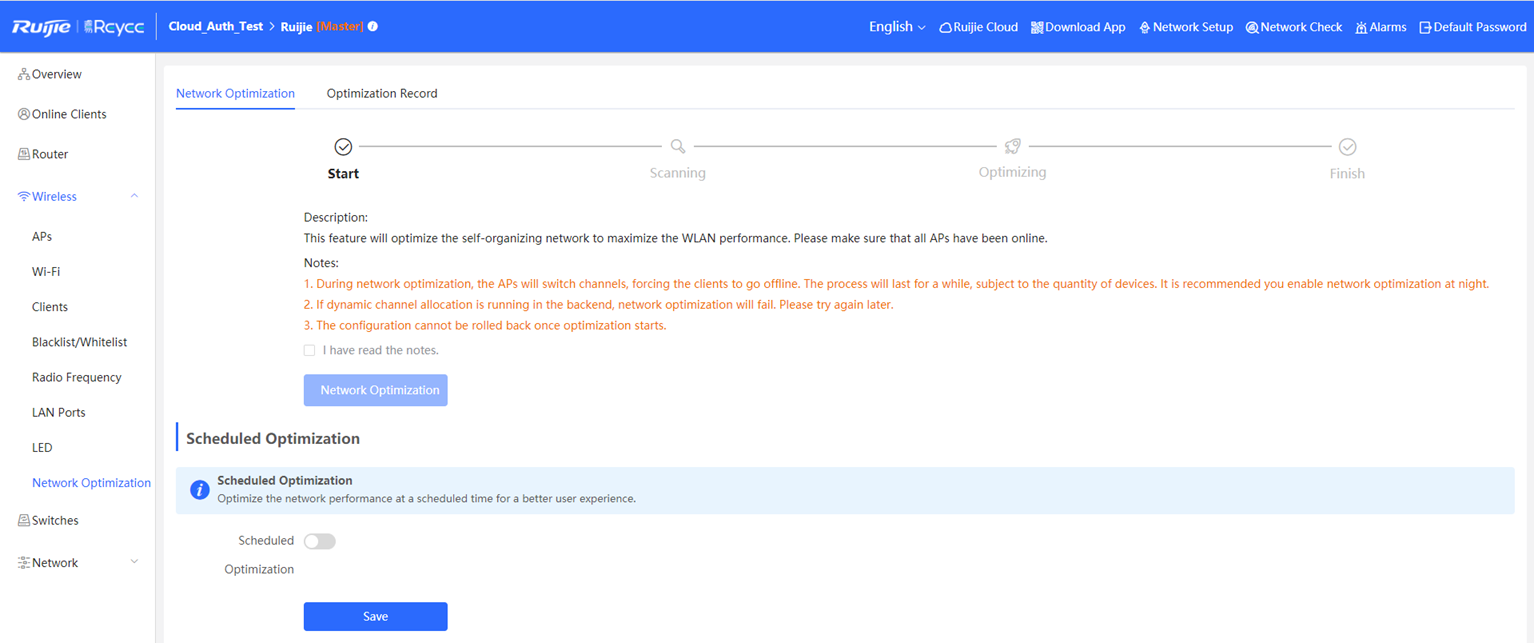 3) Click I have read the note.
4) Start the optimization, about 2 mins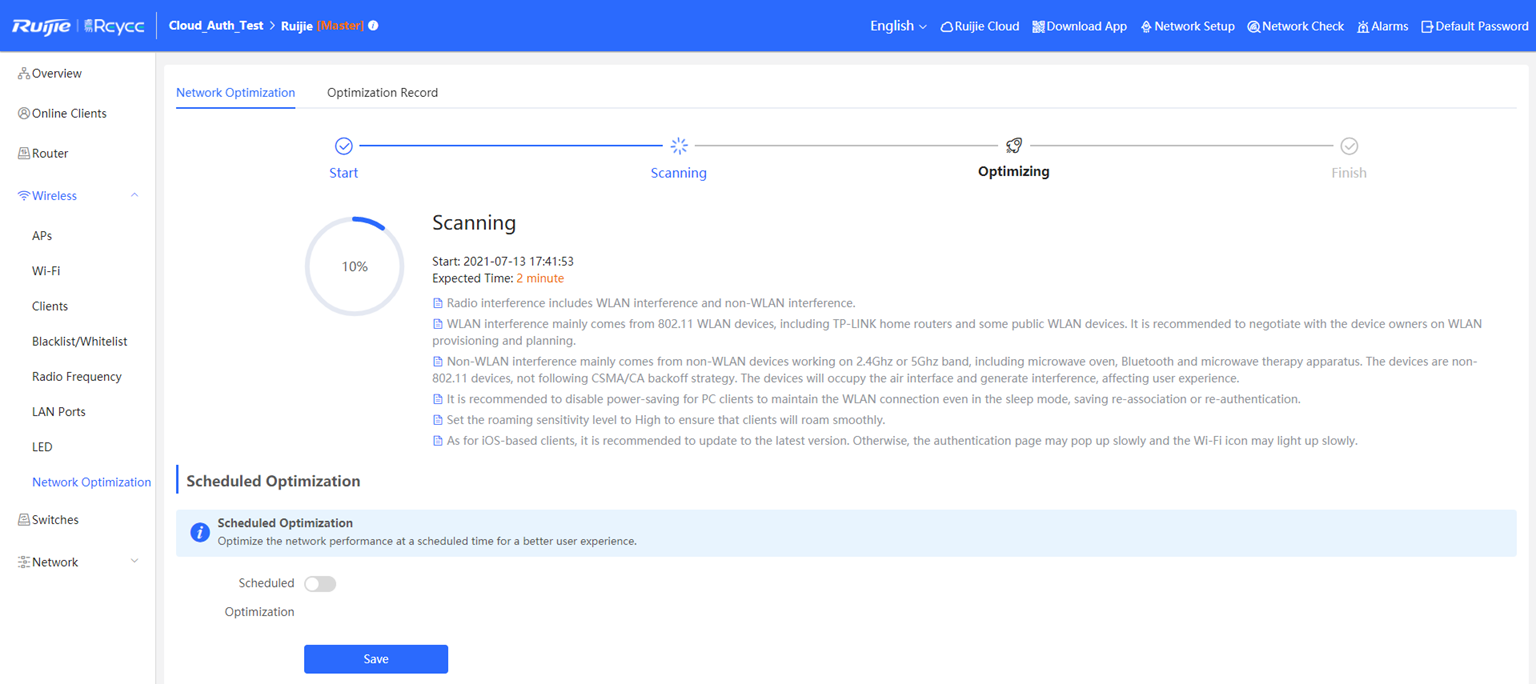 5) APs will scan the WLAN interference and submit to EG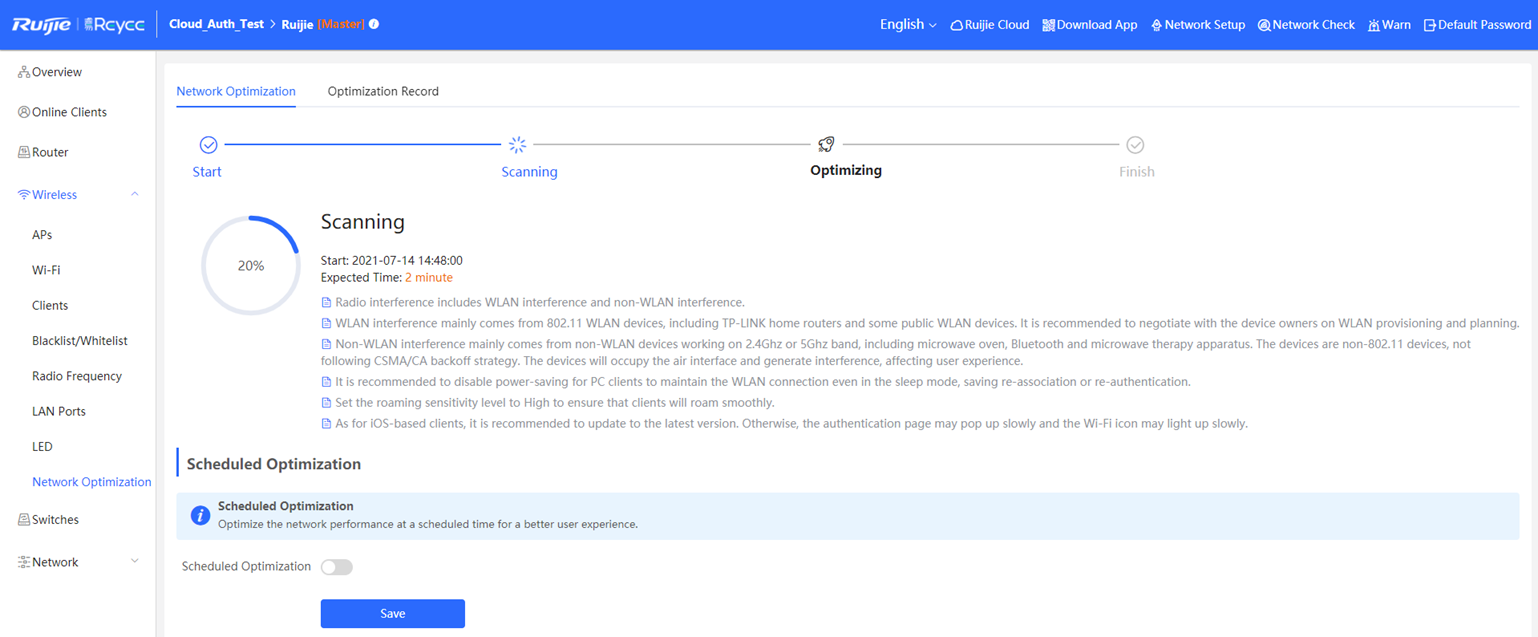 6) When optimization finish, will show the optimization result

7) Click "View Details", will show with overview and details.
Overview, show the interference for all APs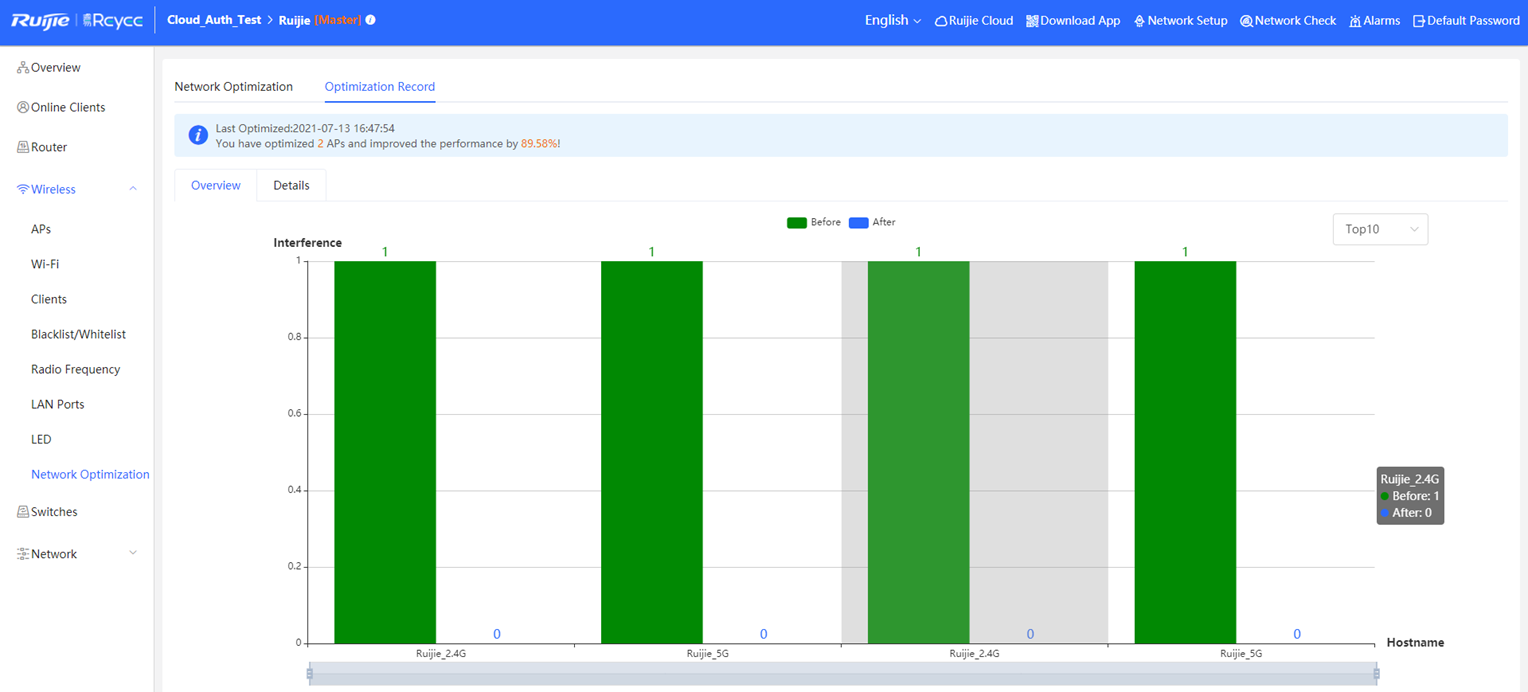 Details: show the details include channel, CCI and ACI for each AP

8) Support scheduled Optimization