For example, I don't want 192.168.2.0 access 192.168.3.0.
Step 1: Click Netowrk->Interface-Sub-Interface, configure two sub-interface, one is 192.168.2.1, another is 192.168.3.1.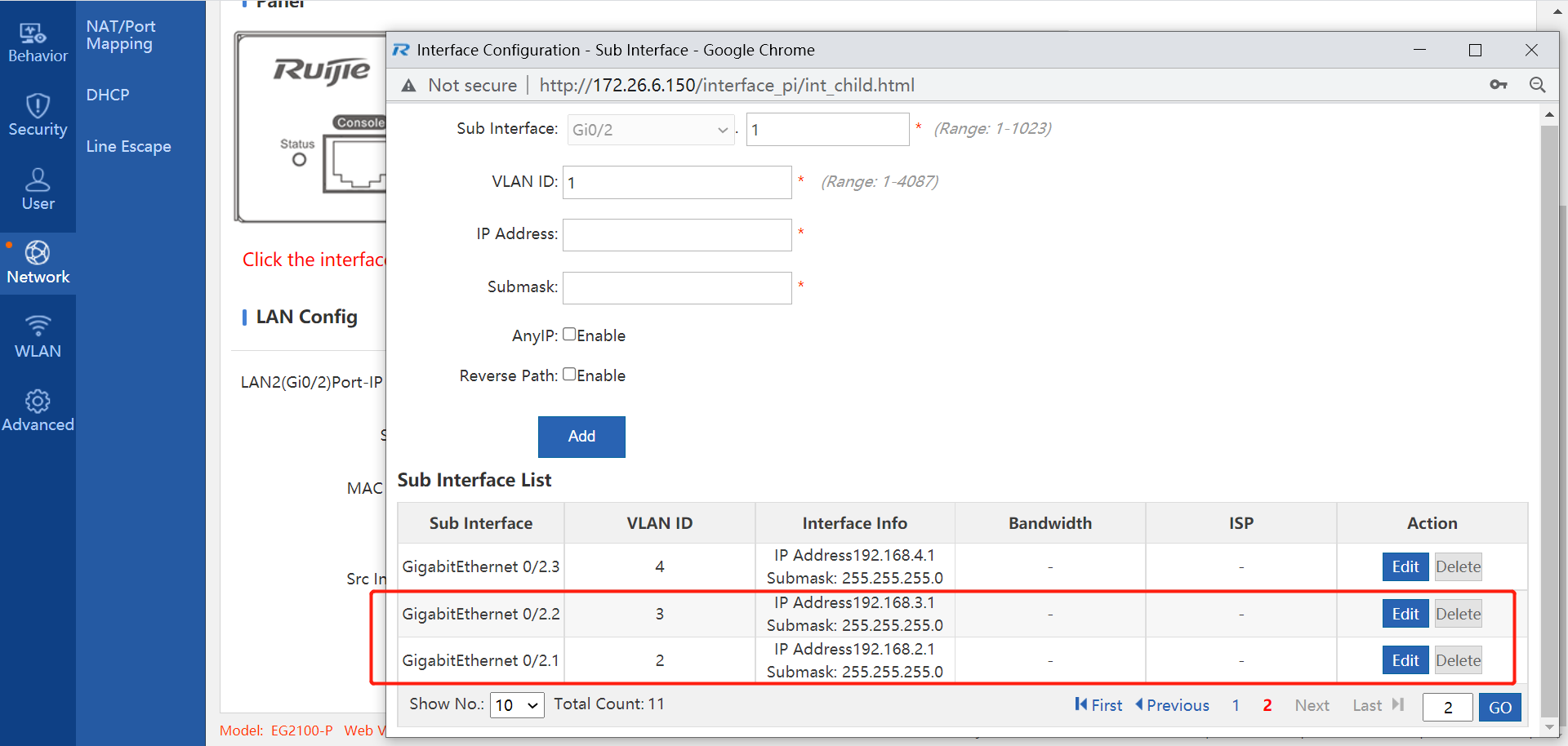 Step 2: Click Security-> ACL->Add ACL,Create an ACL 111 to deny 192.168.2.0 to 192.168.3.0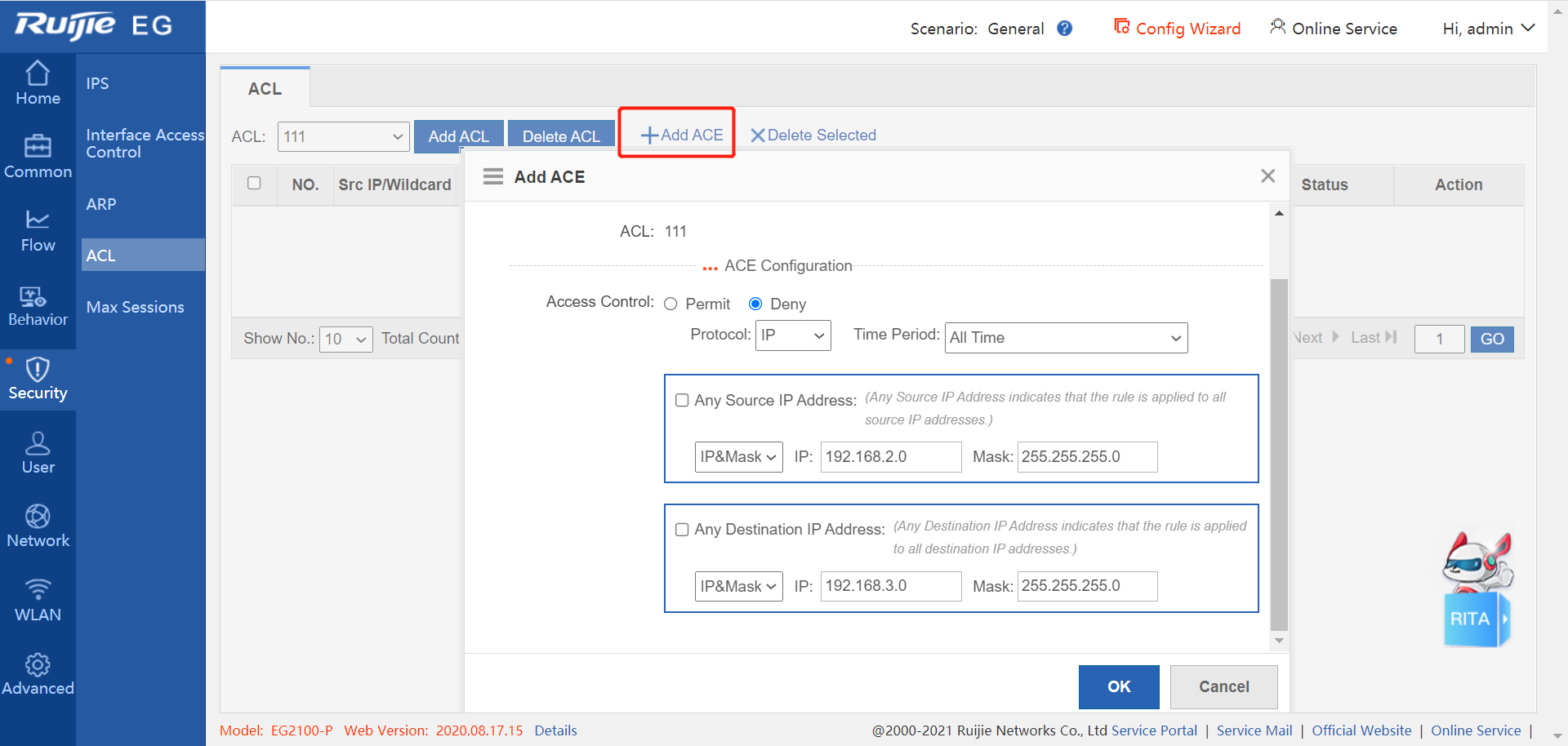 Add a permit any any rule at the last.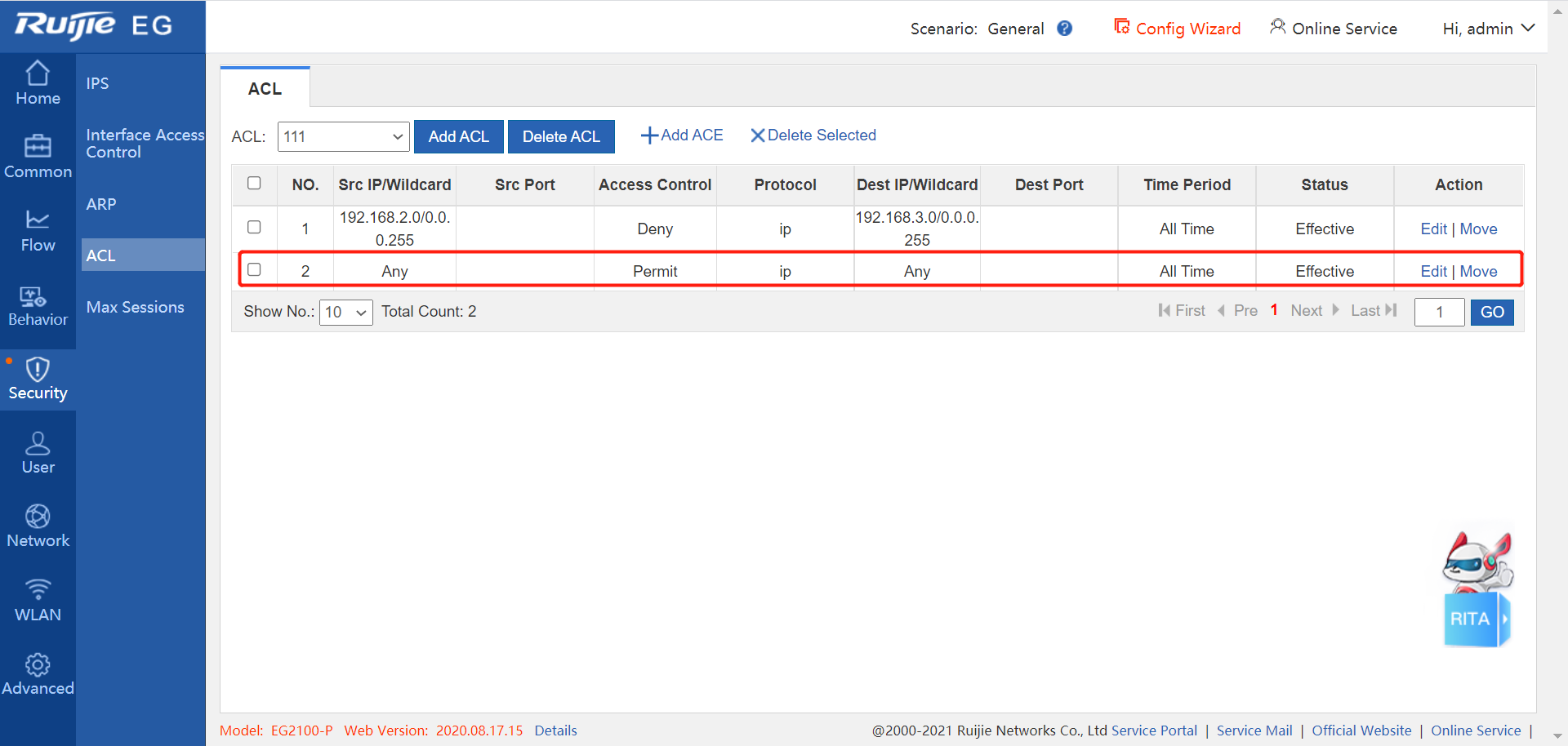 Step 3: Click 'Interface Acess Control', Apply the ACL to the interface.

Finally, the 192.168.2.0 can't access 192.168.3.0.